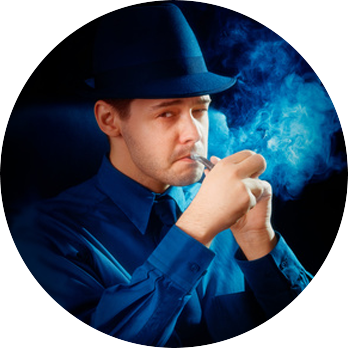 Kish and Associates is a full service Private Detective Agency, licensed by the State of Michigan. Kish and Associates is managed by its founding members which brings over 40 years of combined experience to the firm.
Bill Kish has over 25 years of experience in Law Enforcement, Private Security and Investigations.  Bill directed the Security Operations for many notable events.  The Detroit Grand Prix, Michigan State Fair, Detroit Jazz Festival and The Masonic Temple Theater are just to name a few.  Additionally, Bill has been directly responsible for the personal protection assets of hundreds of Very Important Persons including; Willie Nelson, BB King, Joe Walsh, Bob Dylan, Prince, Little Richard, Hank Williams Jr. and Stevie Wonder.
Dick DeVance has over 20 years of Investigative experience.   During his Military career, Dick was directly in charge of Security Forces around the globe.  Dick has handled many aspects of Waterway Security and has an extensive knowledge in mobile asset protection.  Dick also currently runs the Kish and Associates Cyber Response Team with over 12 years of in field experience handling thousands of incidents.
Wally Evertte brings over 30 years of Police Management to Kish.  Wally spent 29 years with the Cleavland Police Department and stared on one of Americas highly rated "Police" television documentary.  Wally leads our plainclothes security division, with over 200 staff members servicing clients all across the globe.
Mike Gray leads our sales department and has 19 years of sales background in Private Security, Investigations and Alarms both Residential and Commercial.